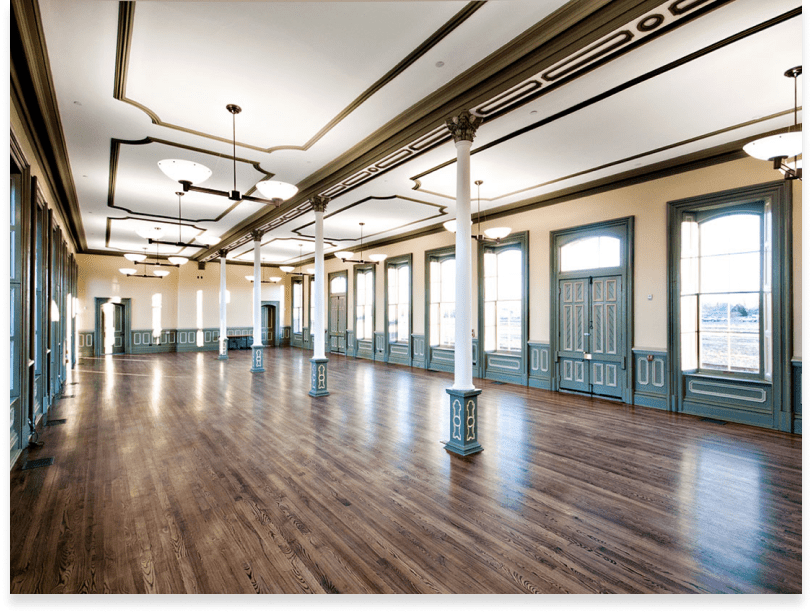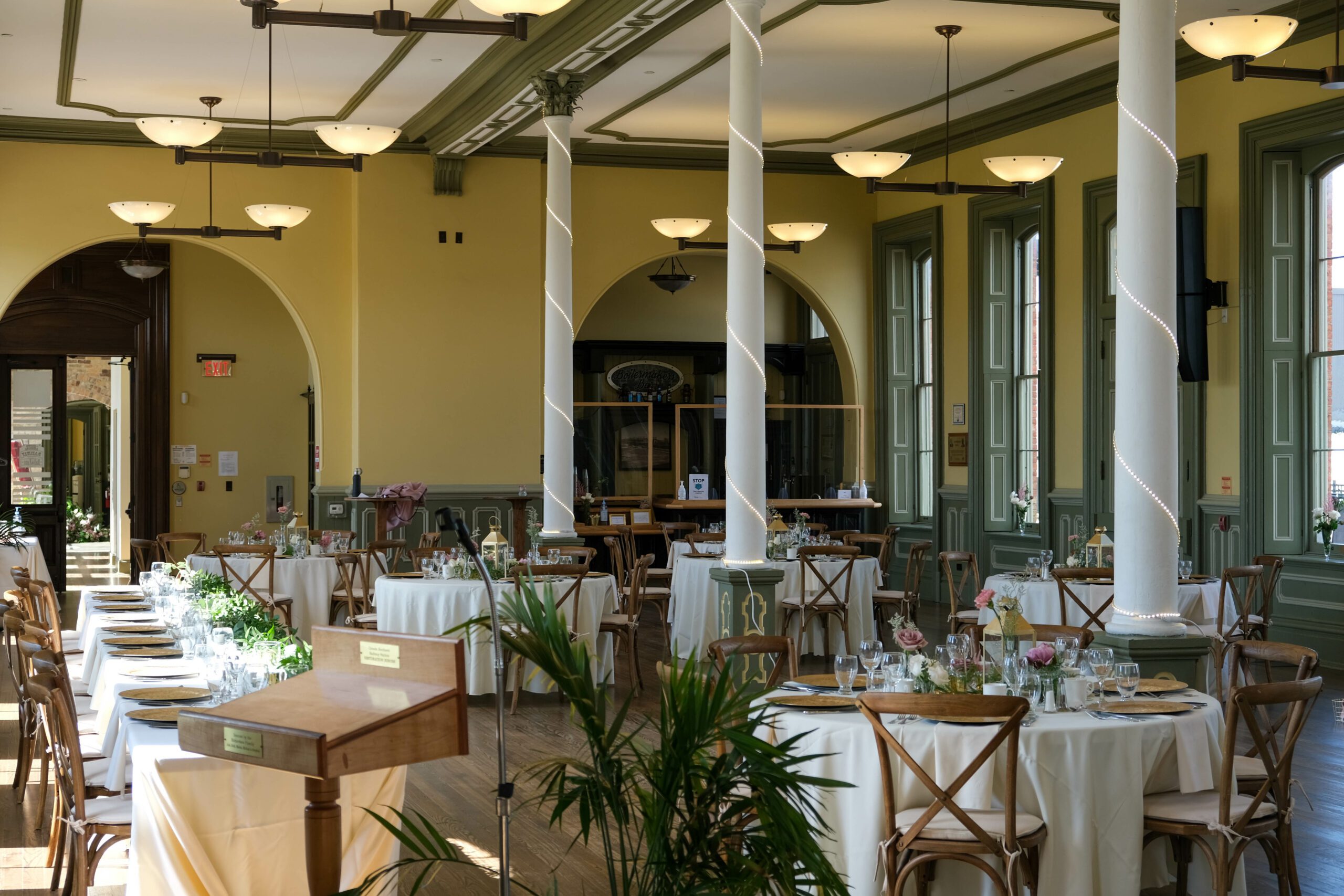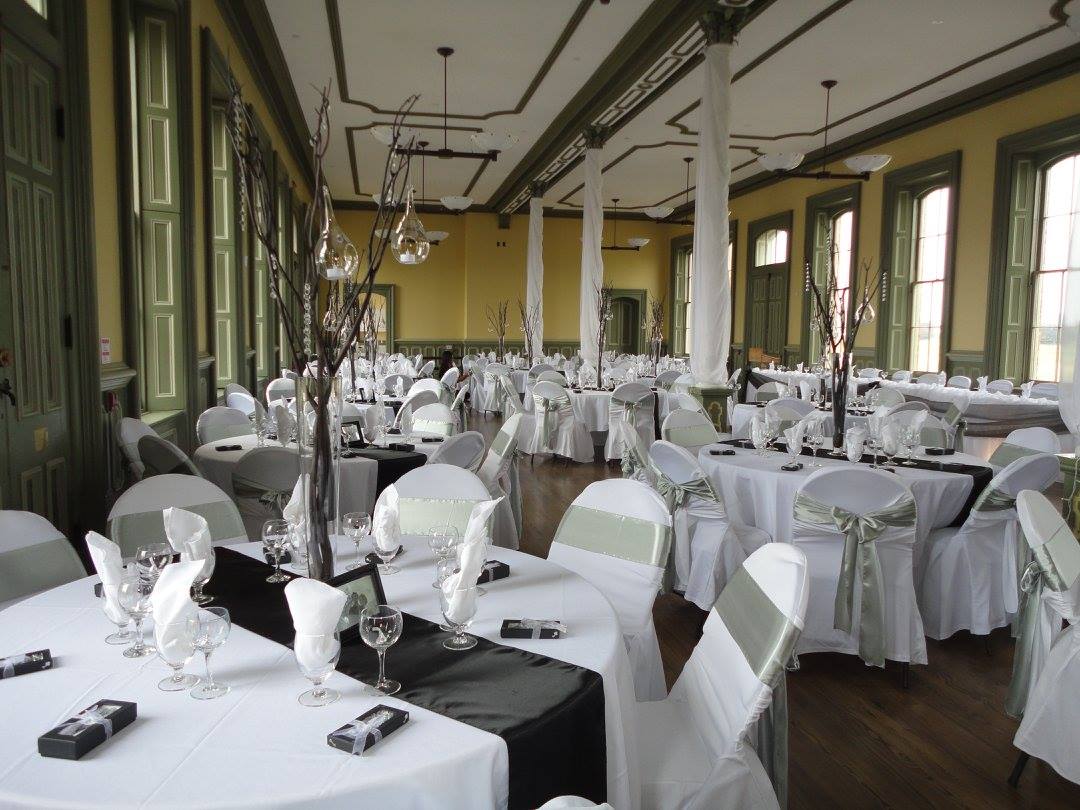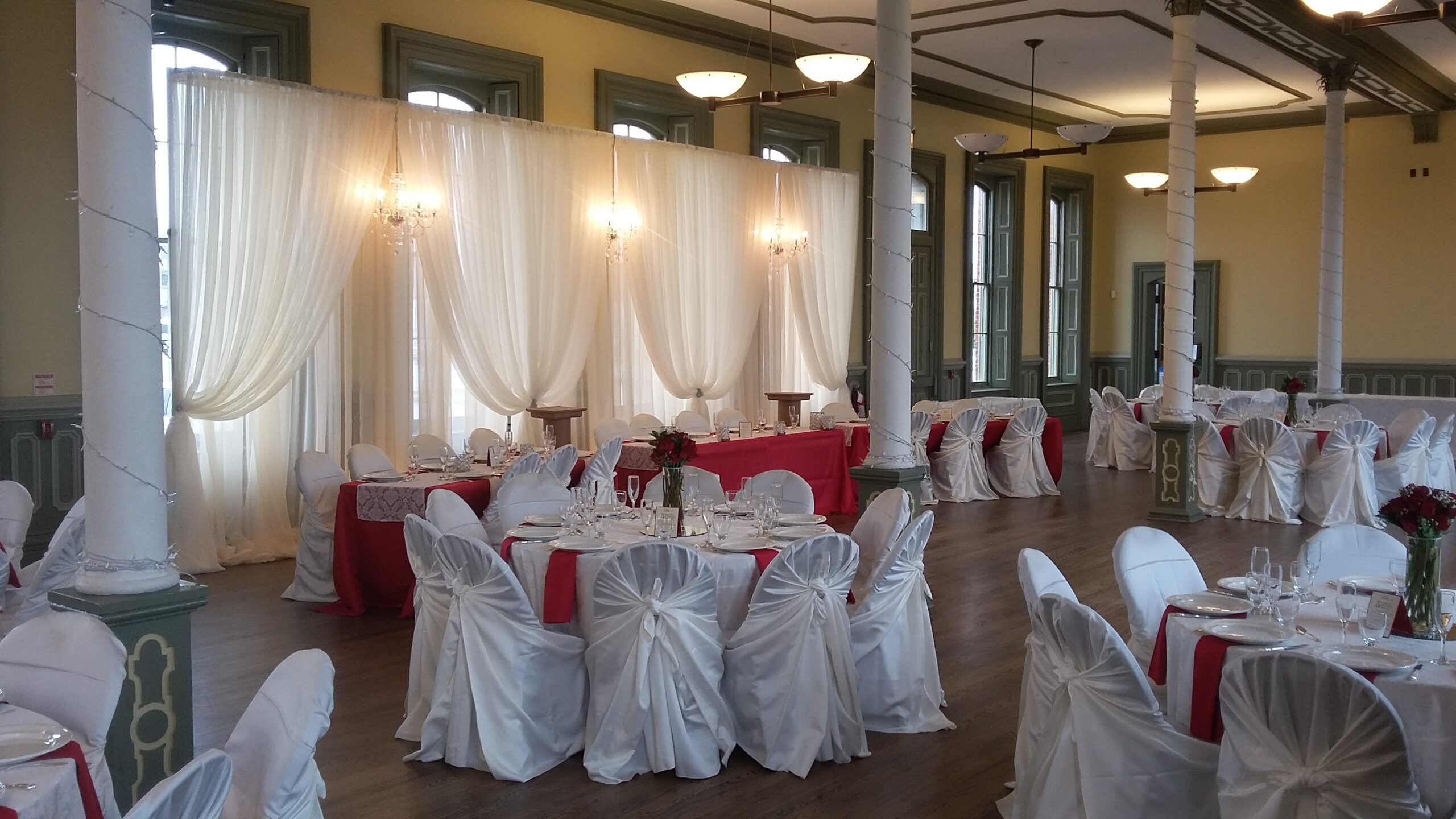 Anderson Hall
The most elegant venue at the most competitive price in the region. Make your special wedding an outstanding success. A large bar set under a classic archway will bring your wedding to life. Caterers absolutely love our huge servery with stainless steel countertops and an oversized island and separate washroom, fully inspected for peace of mind.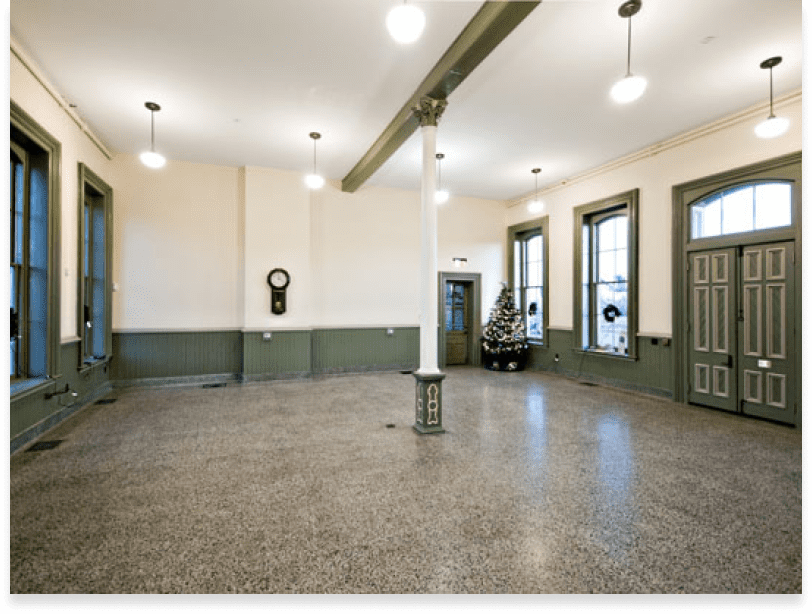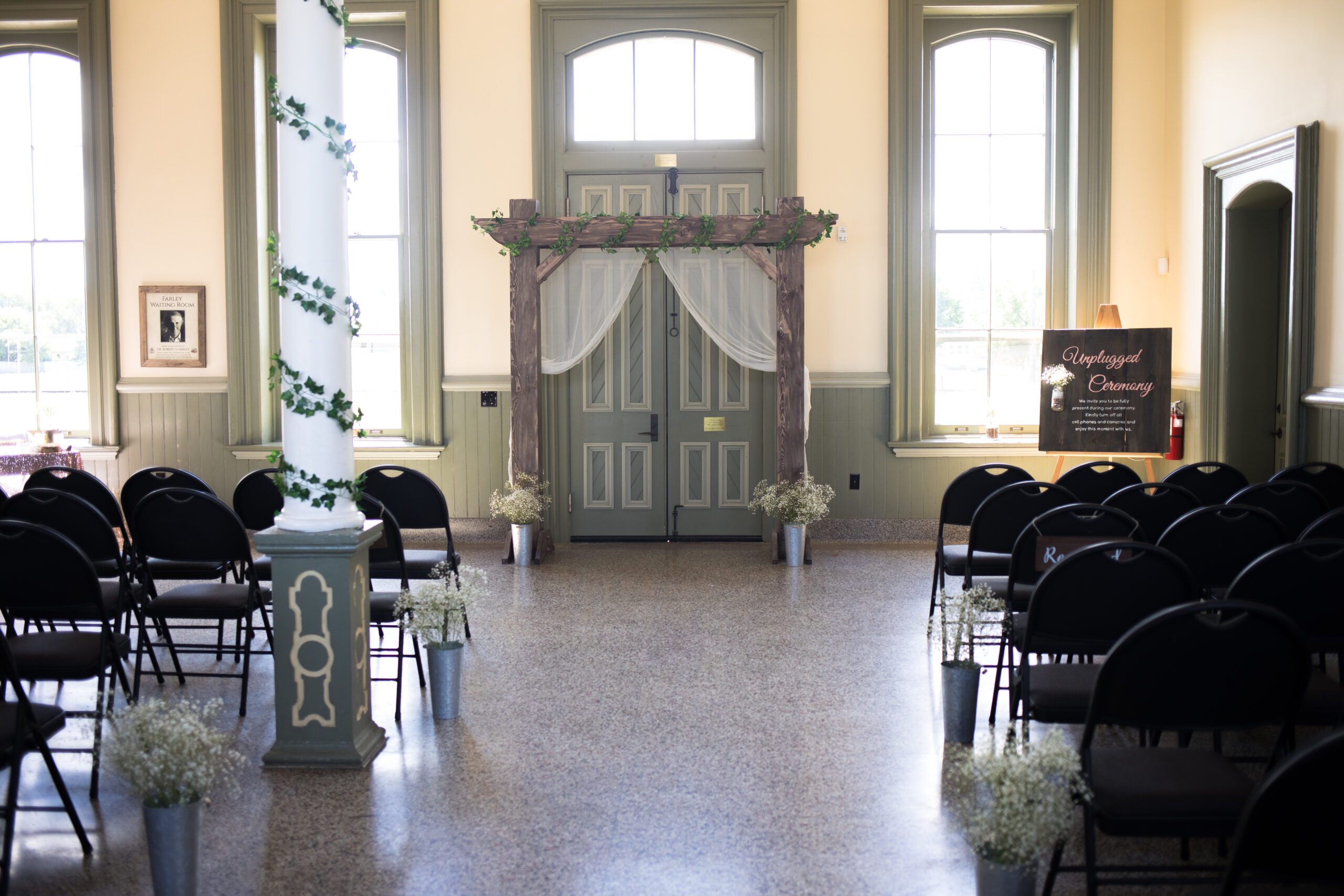 Lisa Peacock Photography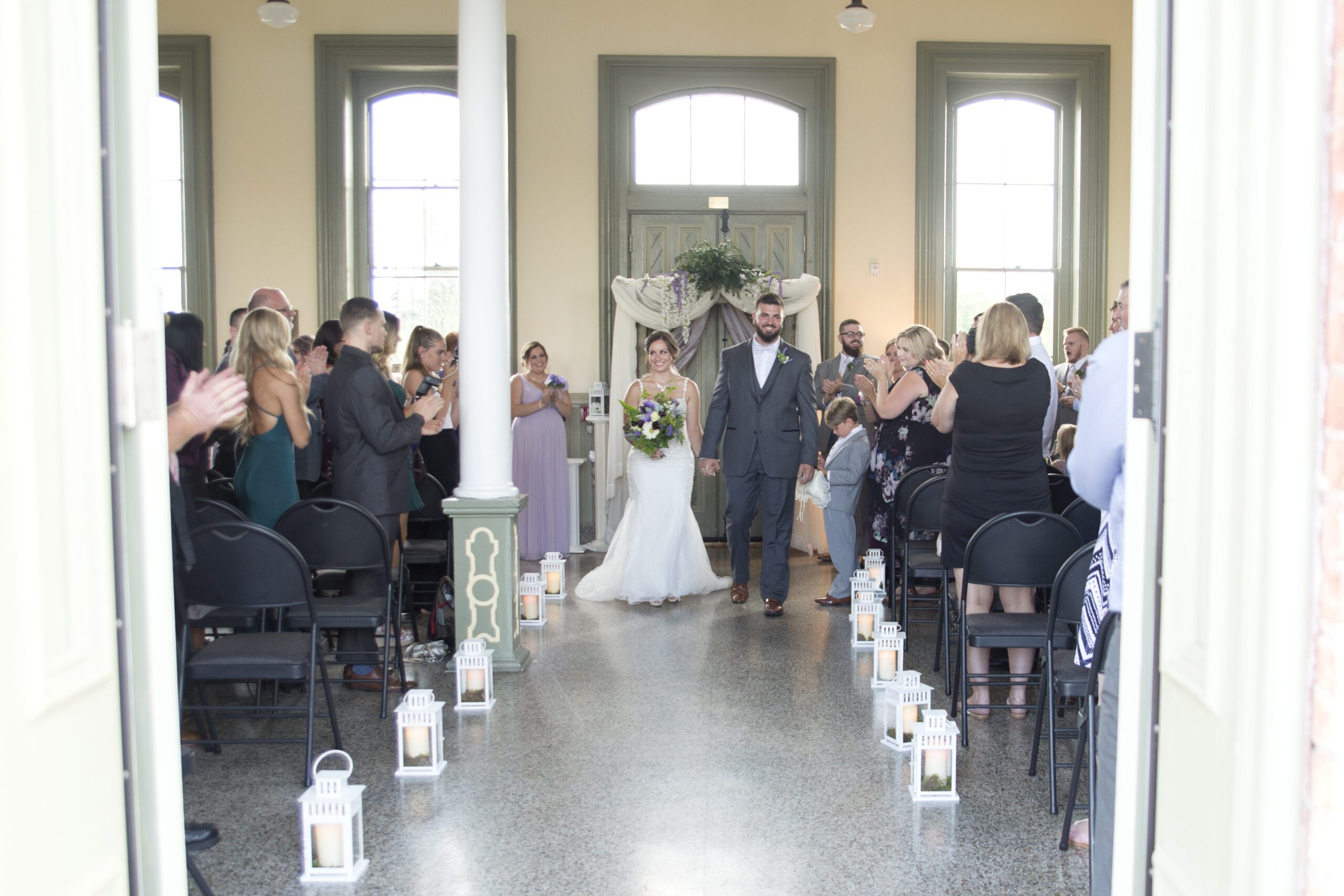 Simply Wedding Photography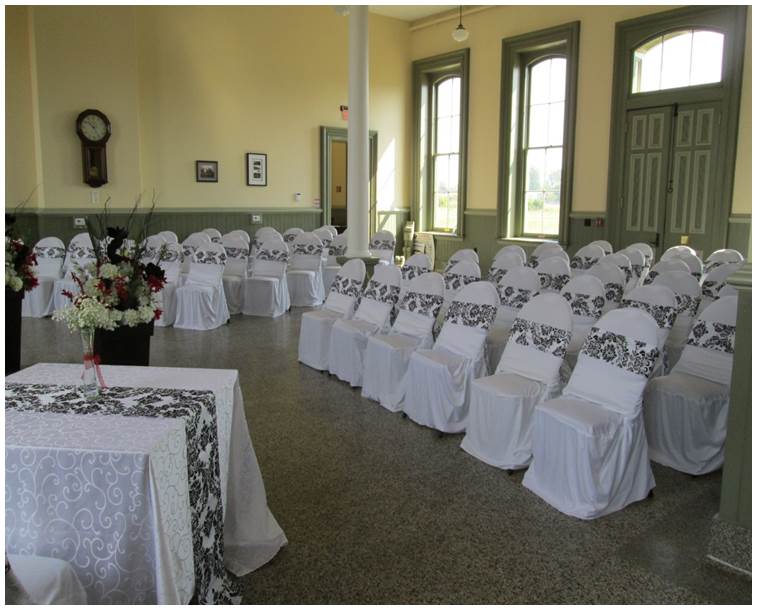 Farley Waiting Room
The Waiting Room is a great venue for an intimate wedding reception. You could also have your wedding ceremony in the Waiting Room and your reception in Anderson Hall. Some guests have rented Anderson Hall and used the Waiting Room for a cocktail reception or an overflow room that is a little quieter.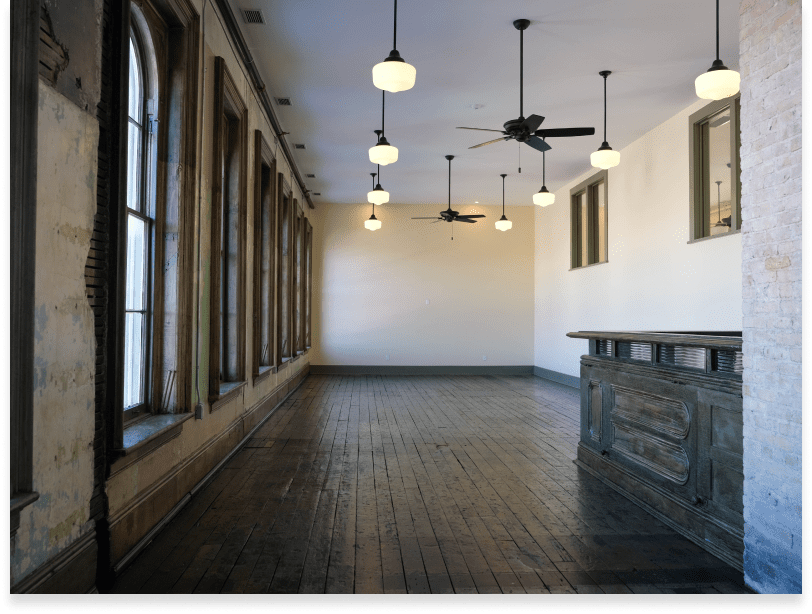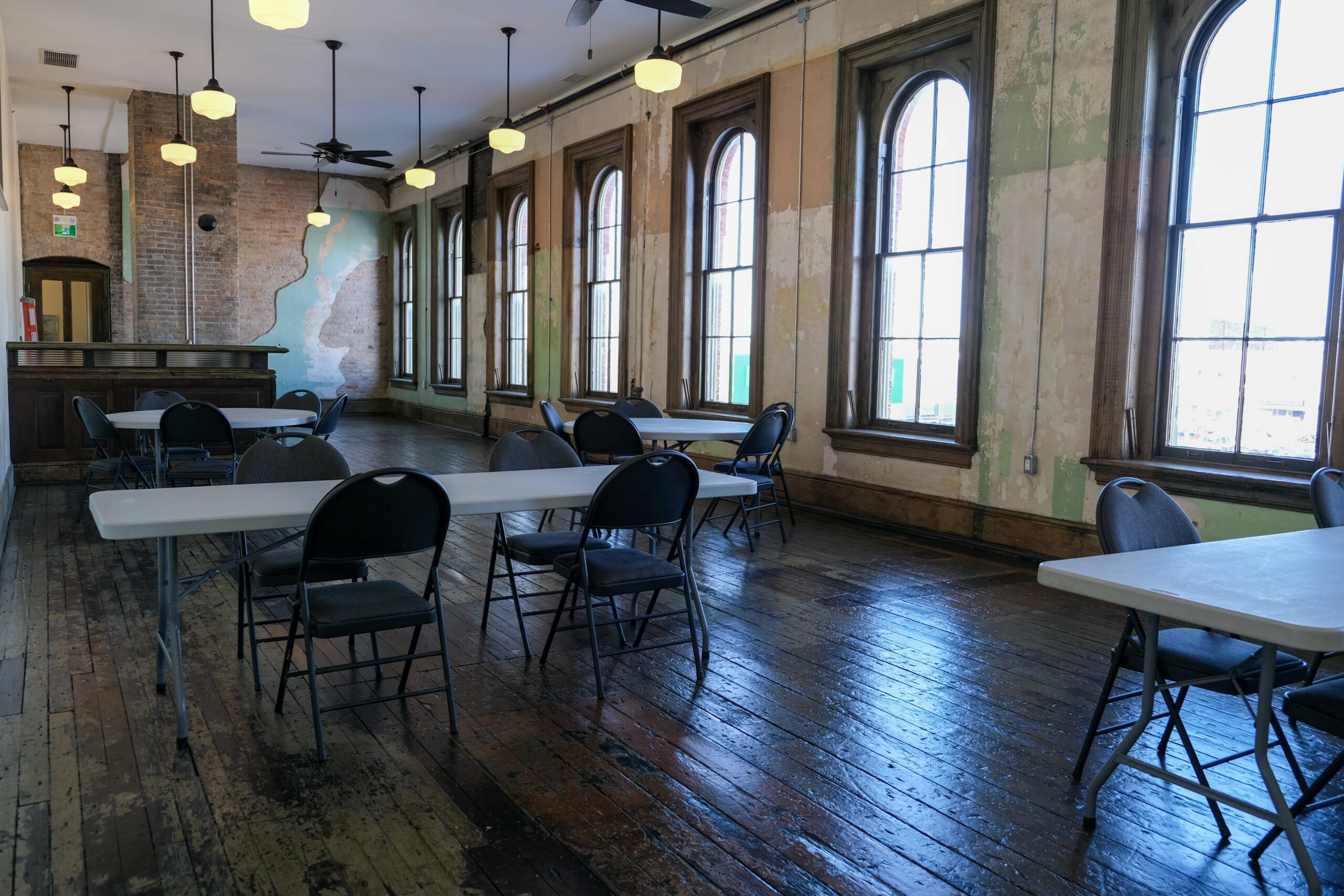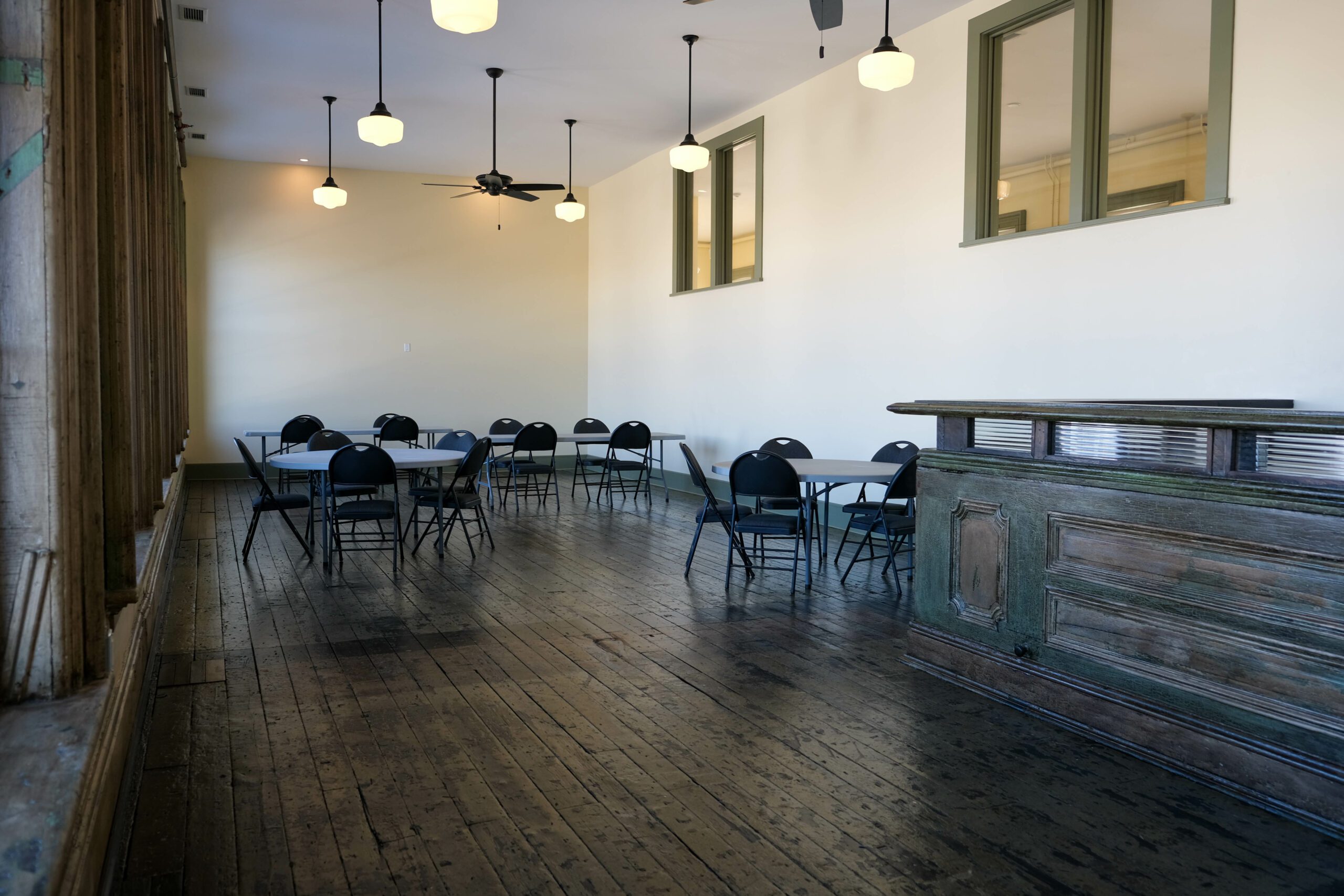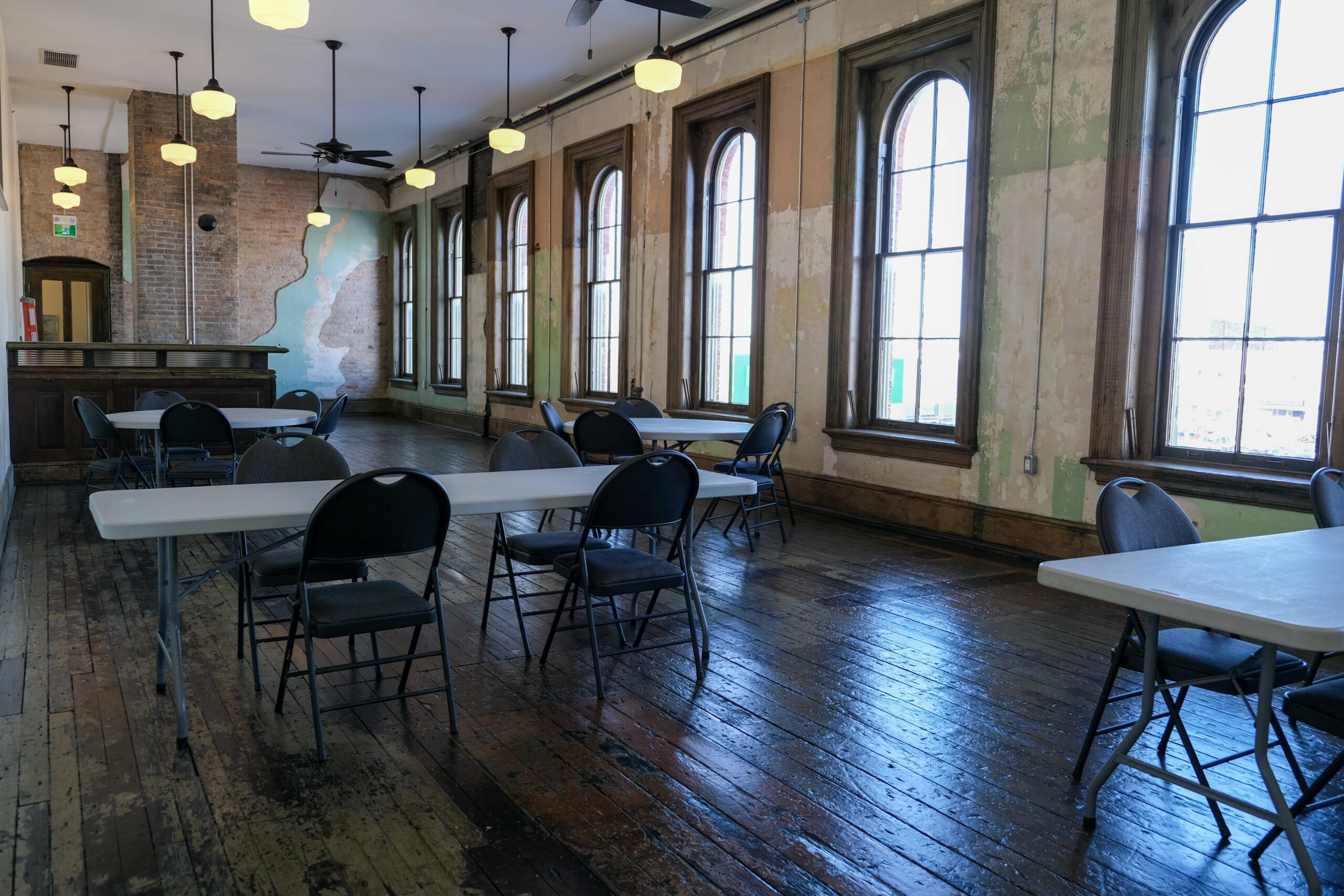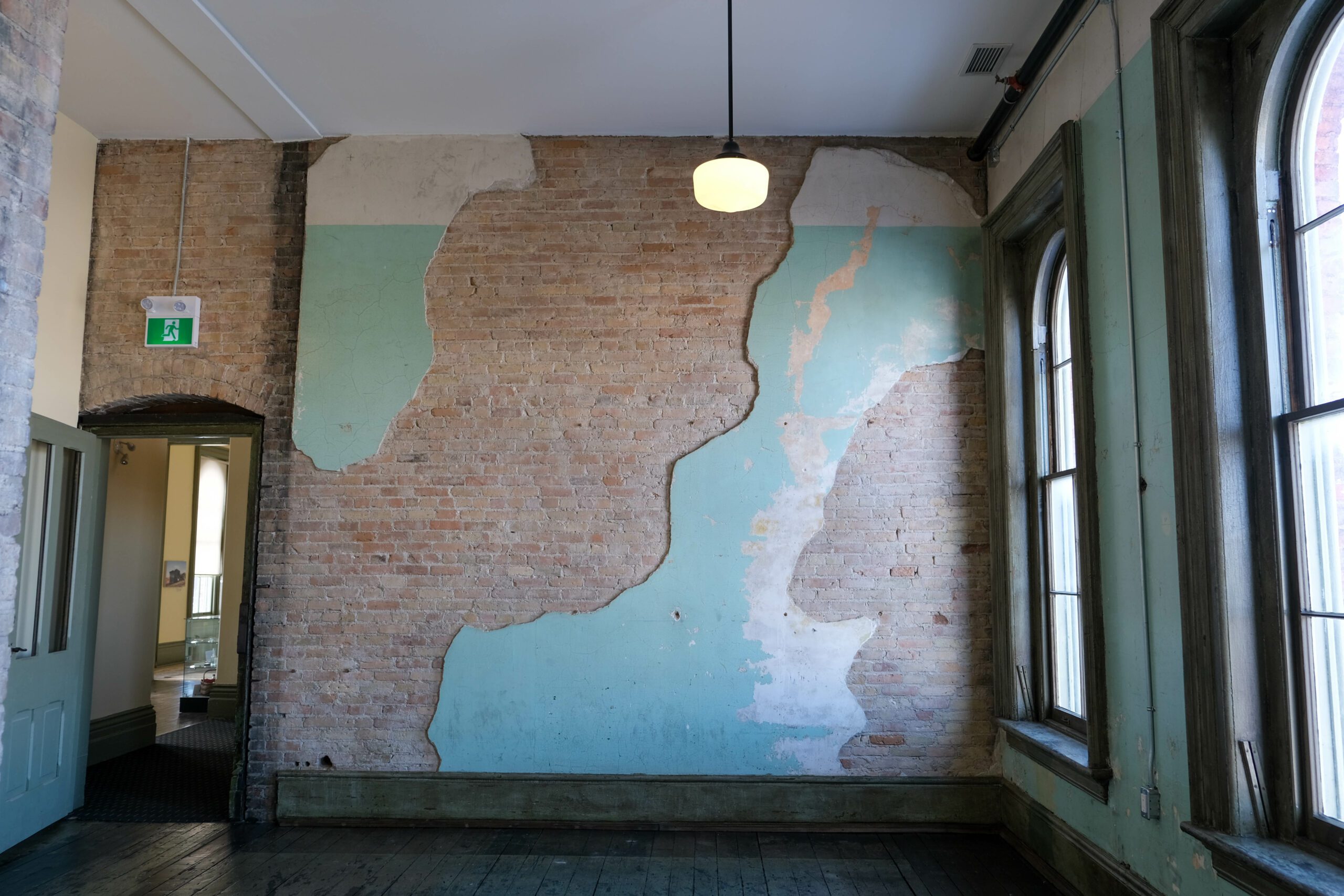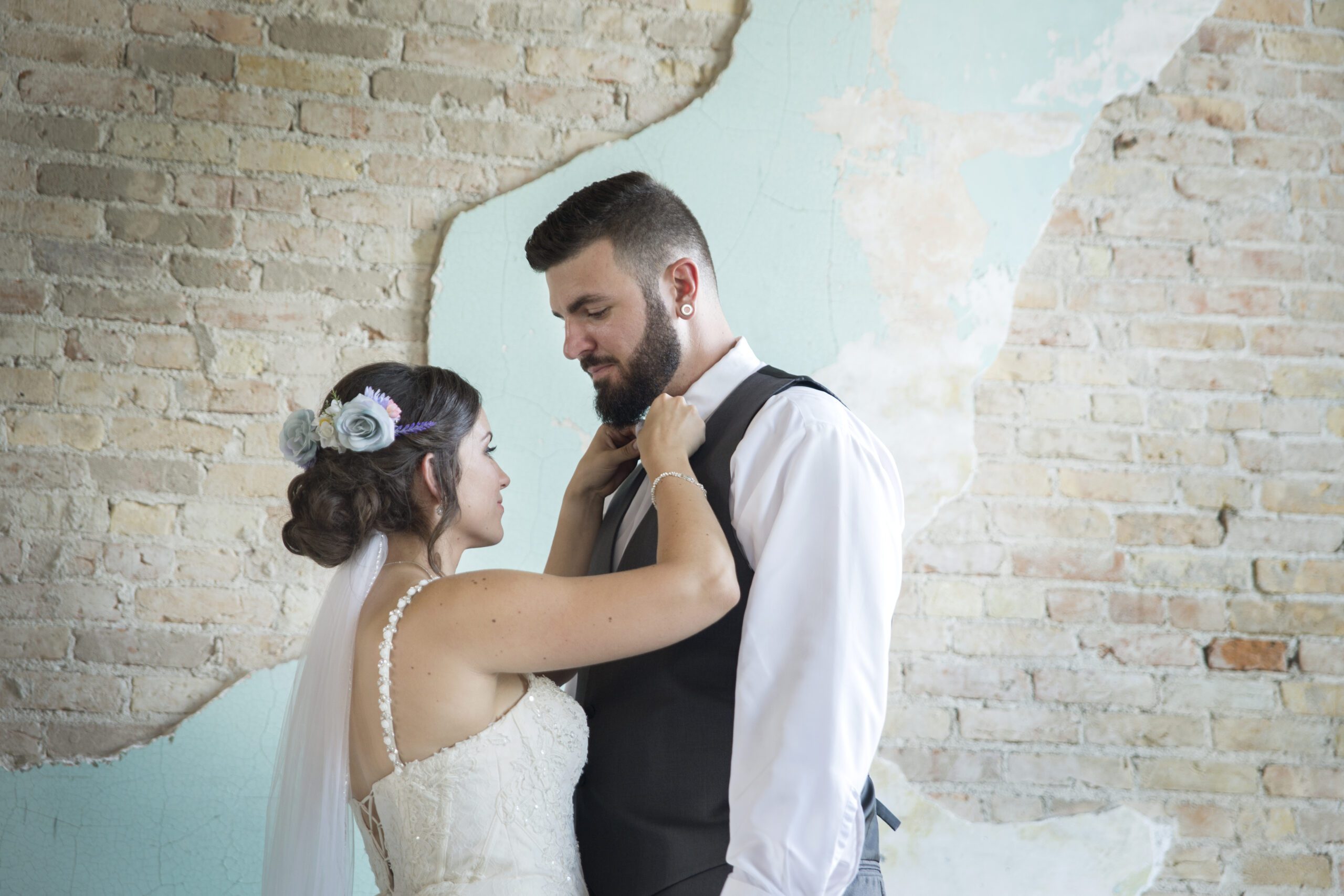 Ivy Virginia Photography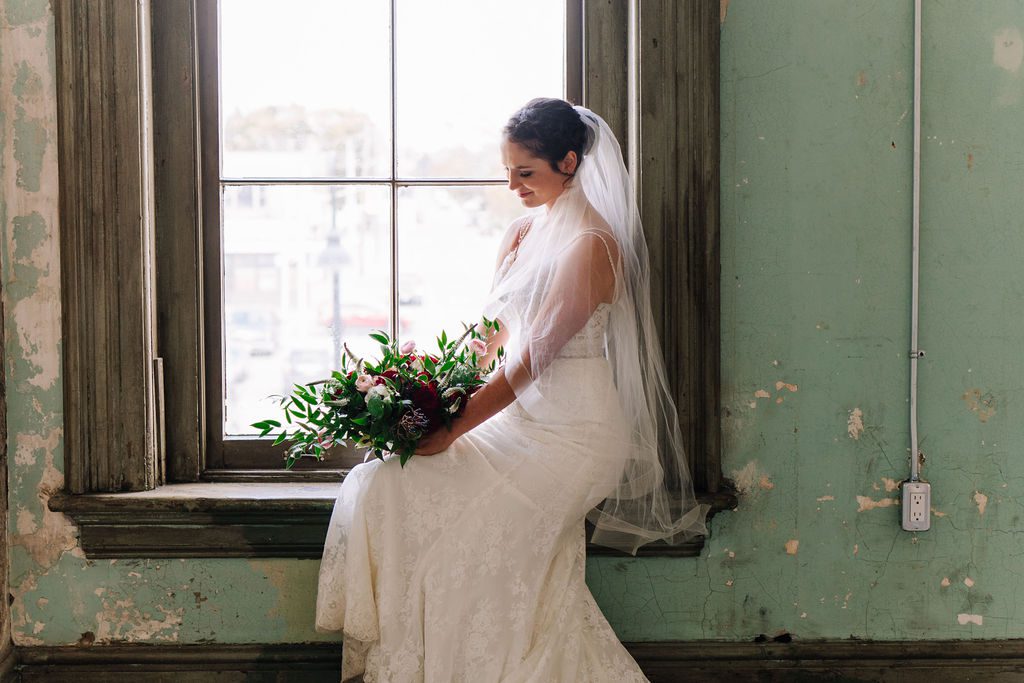 Ivy Virginia Photography
Alma Meeting Room
The Alma Meeting Room is perfect for corporate meetings or small social celebrations. Located on the second floor, this hall boasts a gorgeous view overlooking the main strip of St. Thomas. It is equipped with its own bar, providing all the luxury and convenience of Anderson Hall but in a smaller package to suit a more intimate and private setting.